We all try to make our office lives a little homier – a succulent there, a family photo here, maybe a dog calendar. But what if the real solution to making work more accurately reflect our personal lives is through social media norms? I'm not saying get on Facebook instead of writing that report, but rather, if the applications and platforms we used at work looked like the applications and platforms we used at home, we could be more productive.
Social media norms are an intrinsic part of people's daily activities. More than one billion people log onto Facebook daily. Mobile Facebook users check the app as much as 14 times a day. Whether we realize it or not, social media norms have reshaped how our minds work and influence how we organize, search for, and share information.
We can easily find our favorite celebrity's tweet from eight weeks ago using search strategies, but at work, we can't seem to find that random bar chart you desperately need for your presentation.
Let's discuss some applications that integrate personal and work-life behaviors and why they'll make your job easier.
Intrinsic Social Media Norms –
1) Tagging
We use tagging techniques such as hashtags or location tags to organize our personal lives on social media, but we lose it when we step into the office. In business applications, we haven't evolved too far past folders in file cabinets – except for the fact they're digital. Folders on our computers are organized in a binary fashion and make finding files slow and painful.
On social media, hashtags have changed the way we categorize and perceive things. The pound sign, also known as hashtag (#), now indicates a channel or classification. It can serve as our personal digital filing cabinet. Some business applications have even started to incorporate hashtags into their filing systems.
The popular organizational tool Evernote uses tag classifications to let users quickly find interrelated notes. The simplistic, alphabetized design identifies the number of notes associated with each tag along with direct links to the specific notes. Tags are the simplest way to add data to files and organize them without stacks and stacks of folders.
Tagging is globally scalable, folders are not. The structure of folders doesn't make sense for a large organization. Files in folders on shared drives can easily get lost or are just plain hard to find.
Digitile indexes file metadata using artificial intelligence, natural language processing, and image recognition to machine-generate file-specific tags. This makes the searching process smarter and more accurate for quick discovery.
2) Visual Communication
On social media and messaging platforms, we express our emotions through emojis, GIFs, and reactions. Visual representation conveys the nuances and intricacies of our feelings better than writing, "I'm excited." But are you being sarcastic? Are you smiling? Or, are you Jimmy Fallon dancing with Elmo?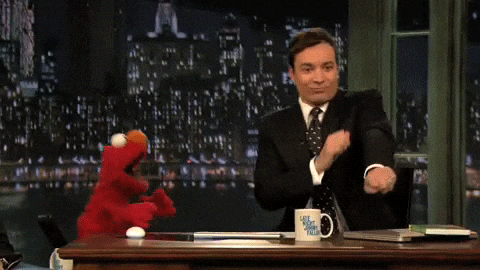 The "picture superiority effect" states that images are more likely to be remembered than words. It becomes more prominent with age, so yes, even baby boomers prefer visual communication. We can be a little kinder to our memories by sorting our files with visual representations to complement our memory of file names.
Digitile displays files in a tile format similar to Instagram, showing users exactly what the file is and allowing them to identify their files quickly. Users can scan through the images and the right one will pop out to them more naturally than strictly identifying file names.
3) Filters
We use filters on social media to filter the content we're looking for specifically. On Twitter profiles, we can look through a user's tweets, tweets, and replies or just their media (photos and videos), depending on what we want to see. On Instagram, we can refine our searches by top results, people, tags, or places. It simplifies and shortens the searching period. We aren't looking through user accounts when we're looking for a location tag.
I find that a lot of people aren't aware of the sorting filters available in their business applications. It makes sense to only be searching through the categories that your file would fit into. However, most of the time these filters are hidden in the corner or in a light gray color that is inconspicuous and blends in.
On Pinterest, you can filter by broad or specific categories to find what you're looking for. In the Explore tab, the app suggests categories. Let's say you click on "home," then it suggests more common vernacular filters such as "farm charm décor" or "chic traditional living room." Clicking on these subgroups filters down all home results to a targeted search to give you what you're looking for.
Similarly, to Pinterest, Digitile relies on natural language processing to surface business documents with a visual experience. Any combination of keywords, hashtags, and filters produces highly specific search results. In addition, Digitile users can filter results by time, date, and even the most recent users editing the document.
I would venture to say we all want difficult things made simple. As social media norms shape how we think, organize connections, search for and share information, business applications need to catch up to make work easier, and a bit more like the applications we use in our personal lives.